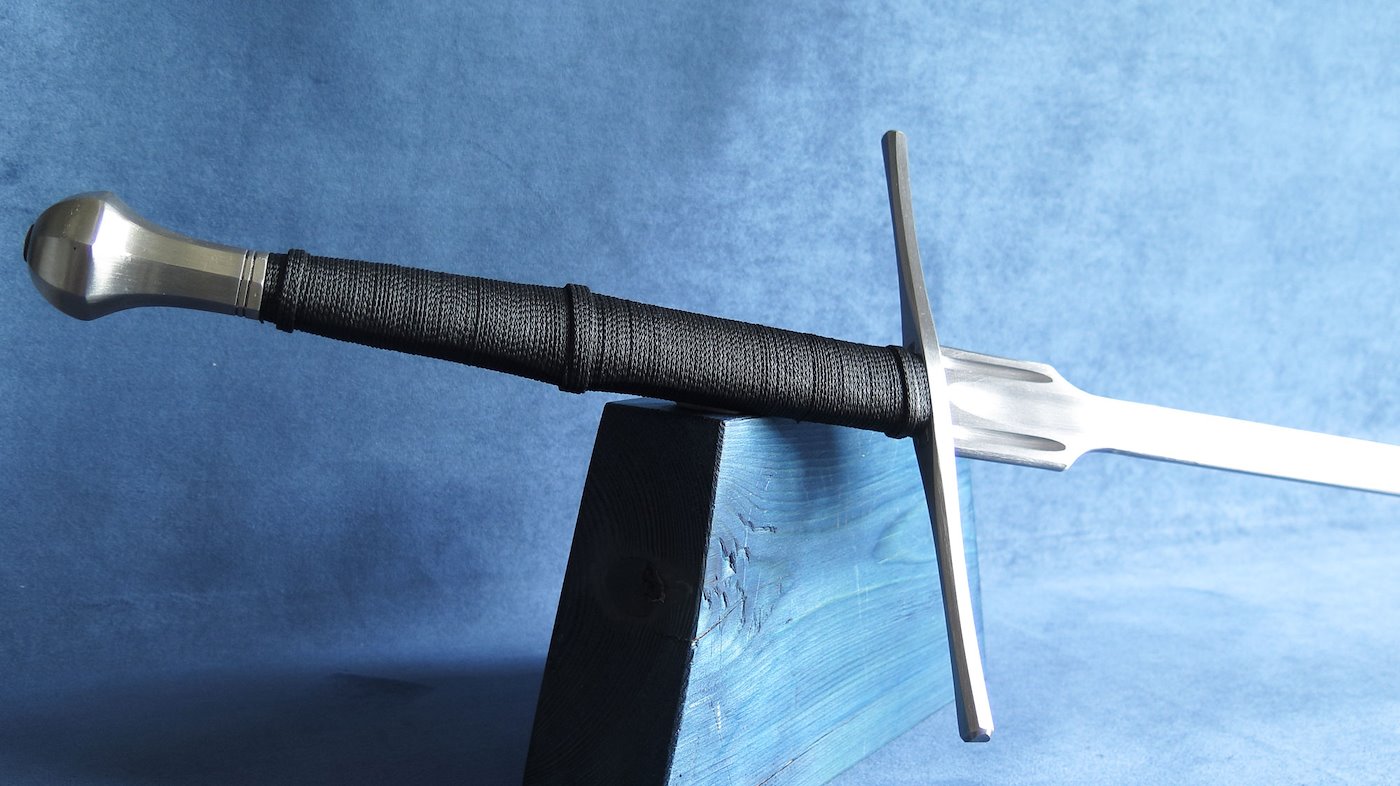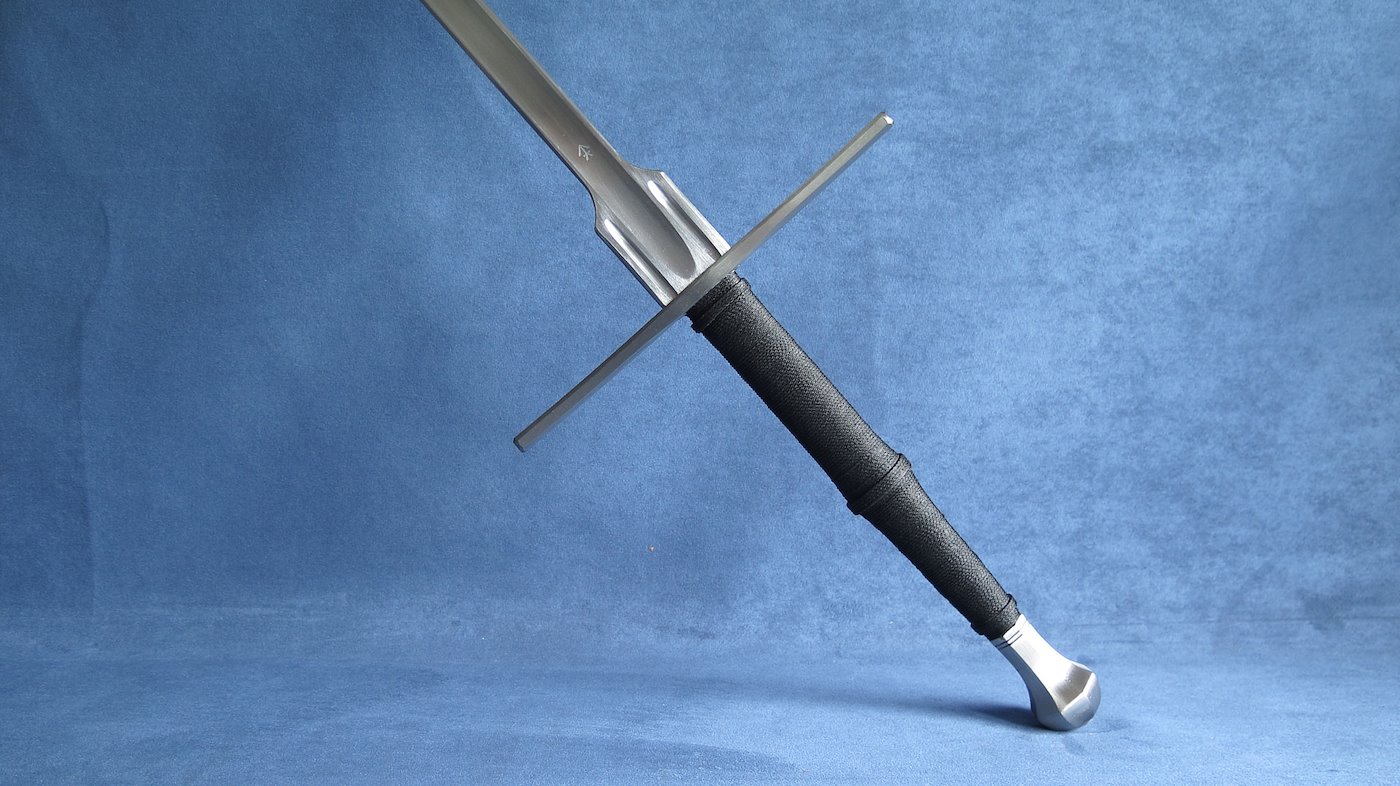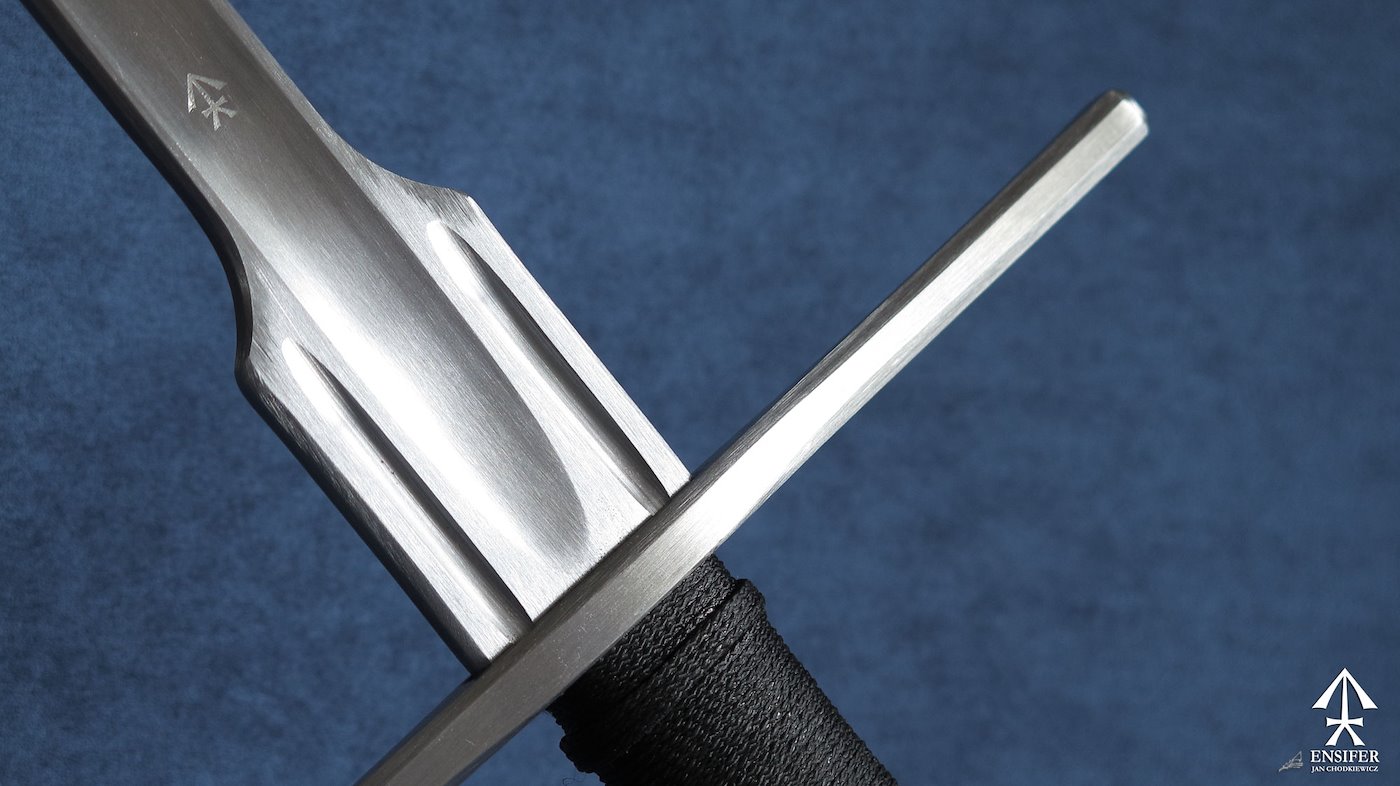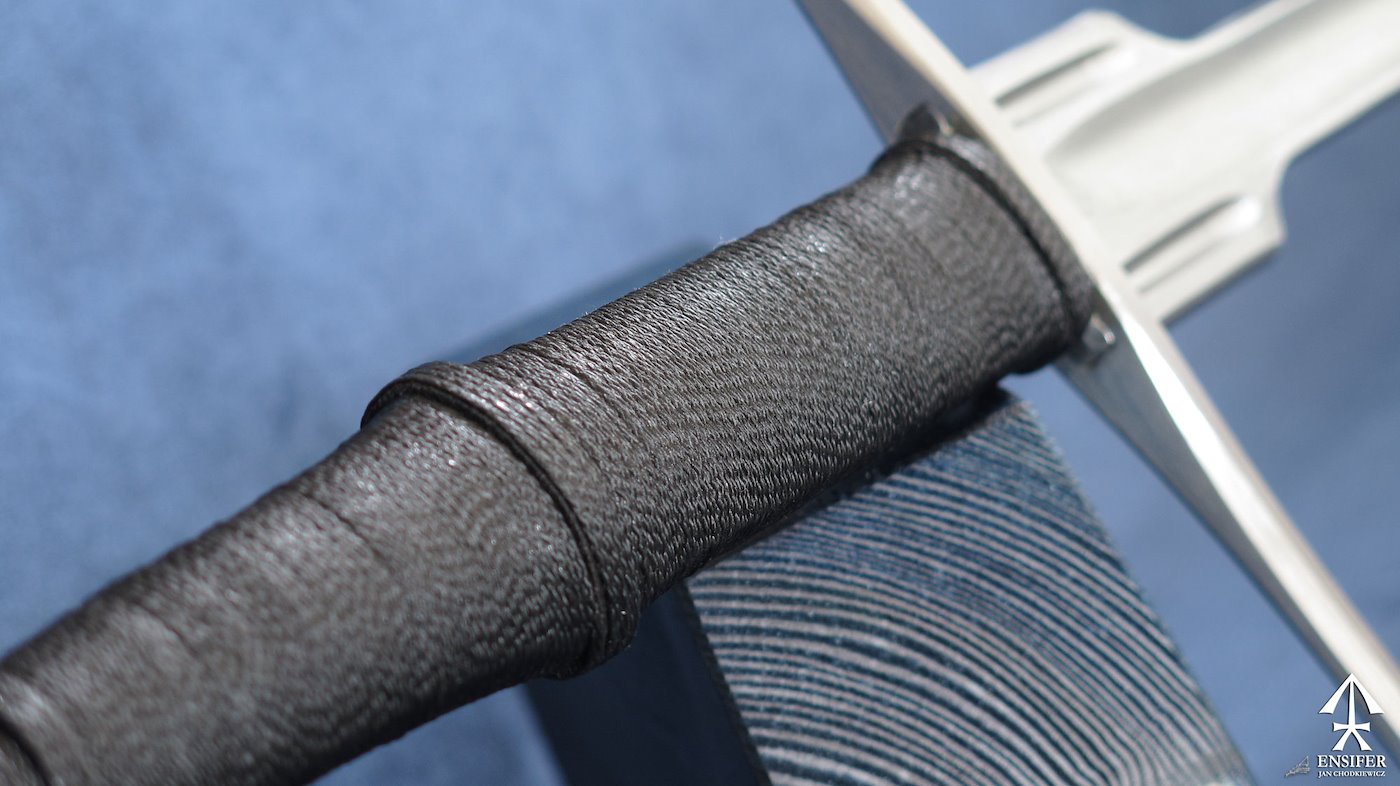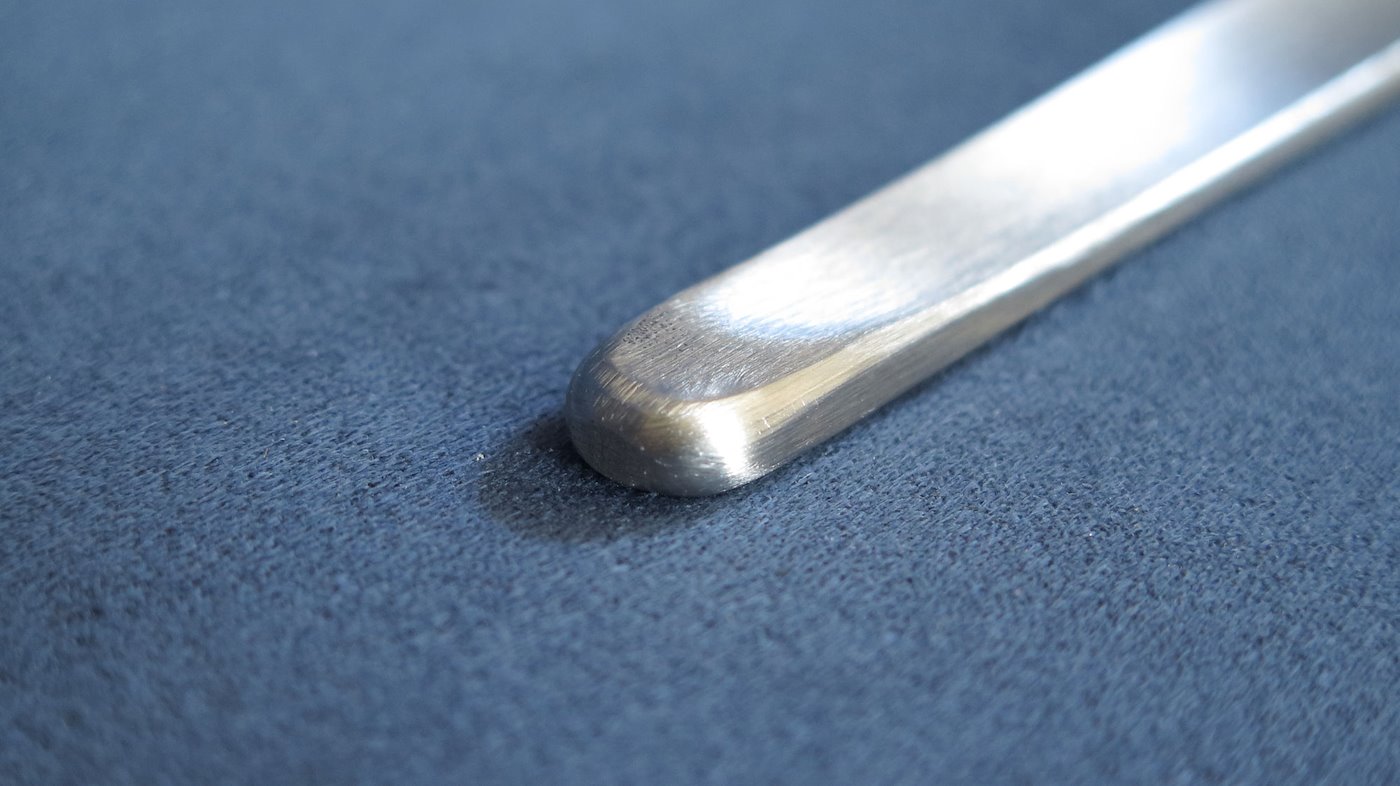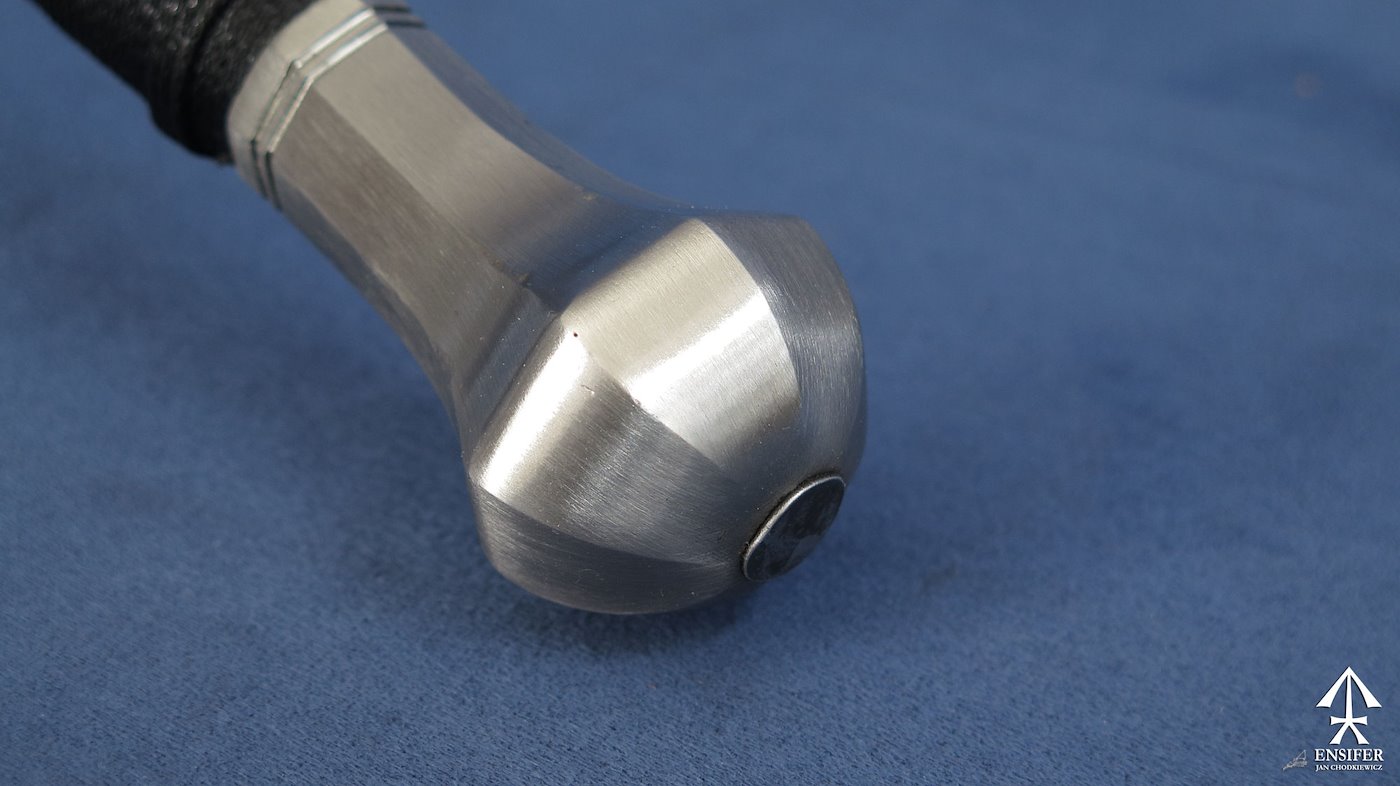 New model of Corona Feder with waisted grip and octagonal pommel.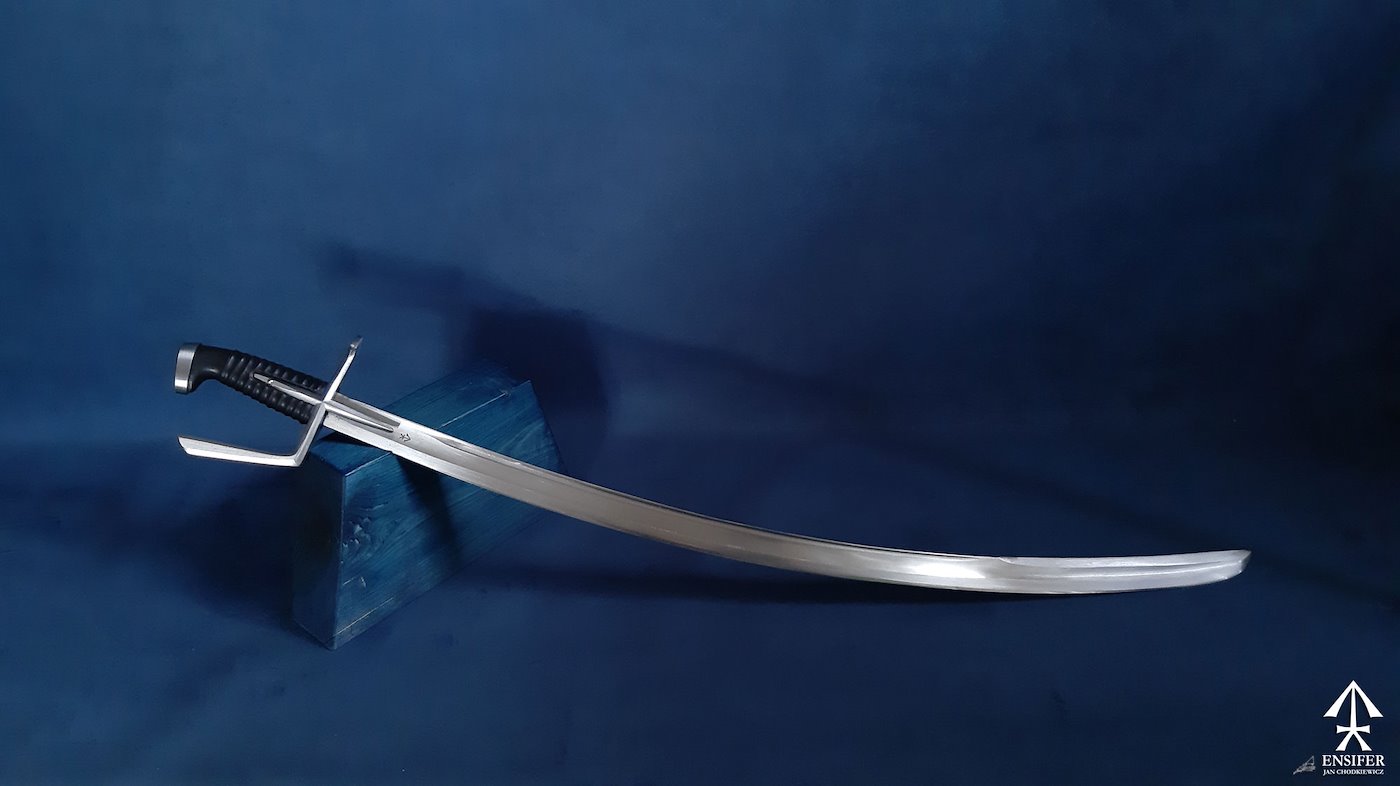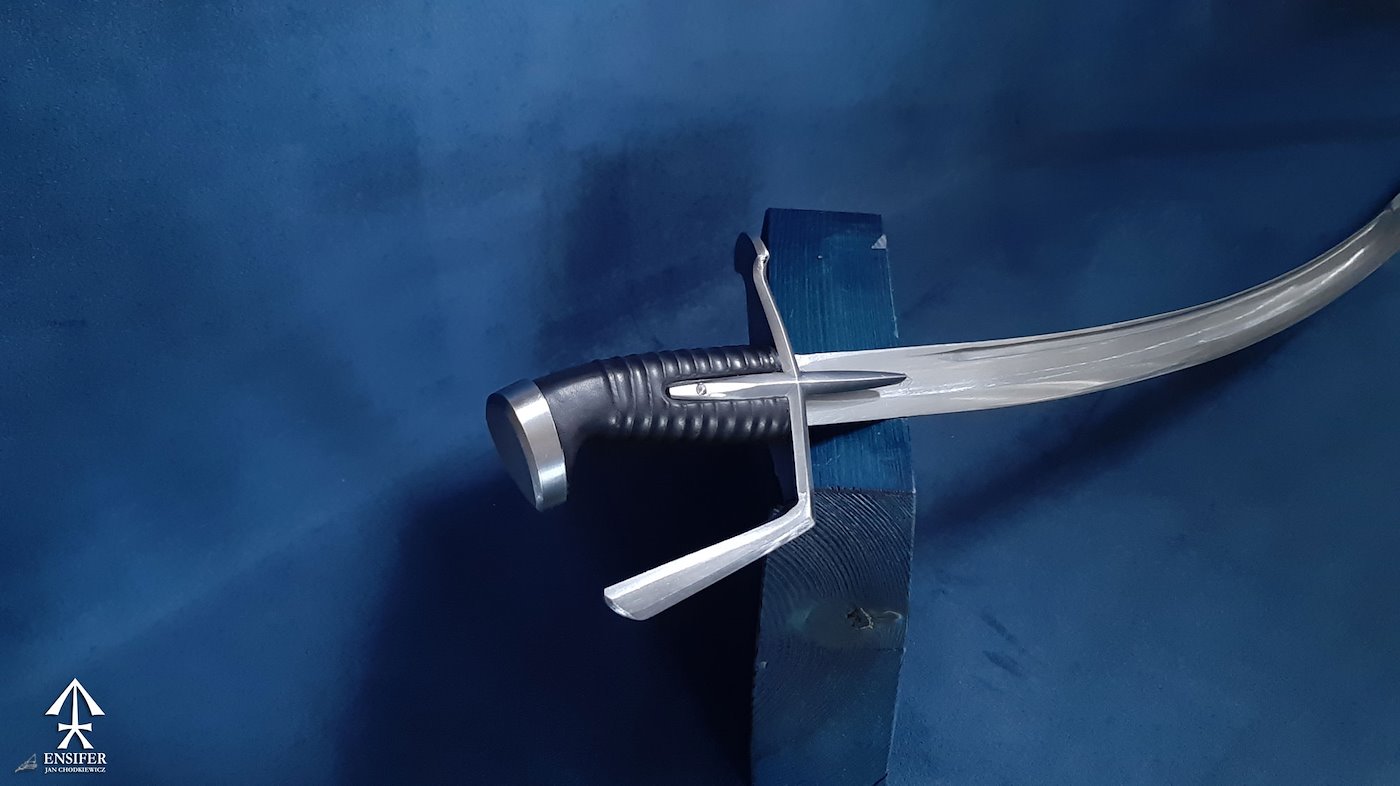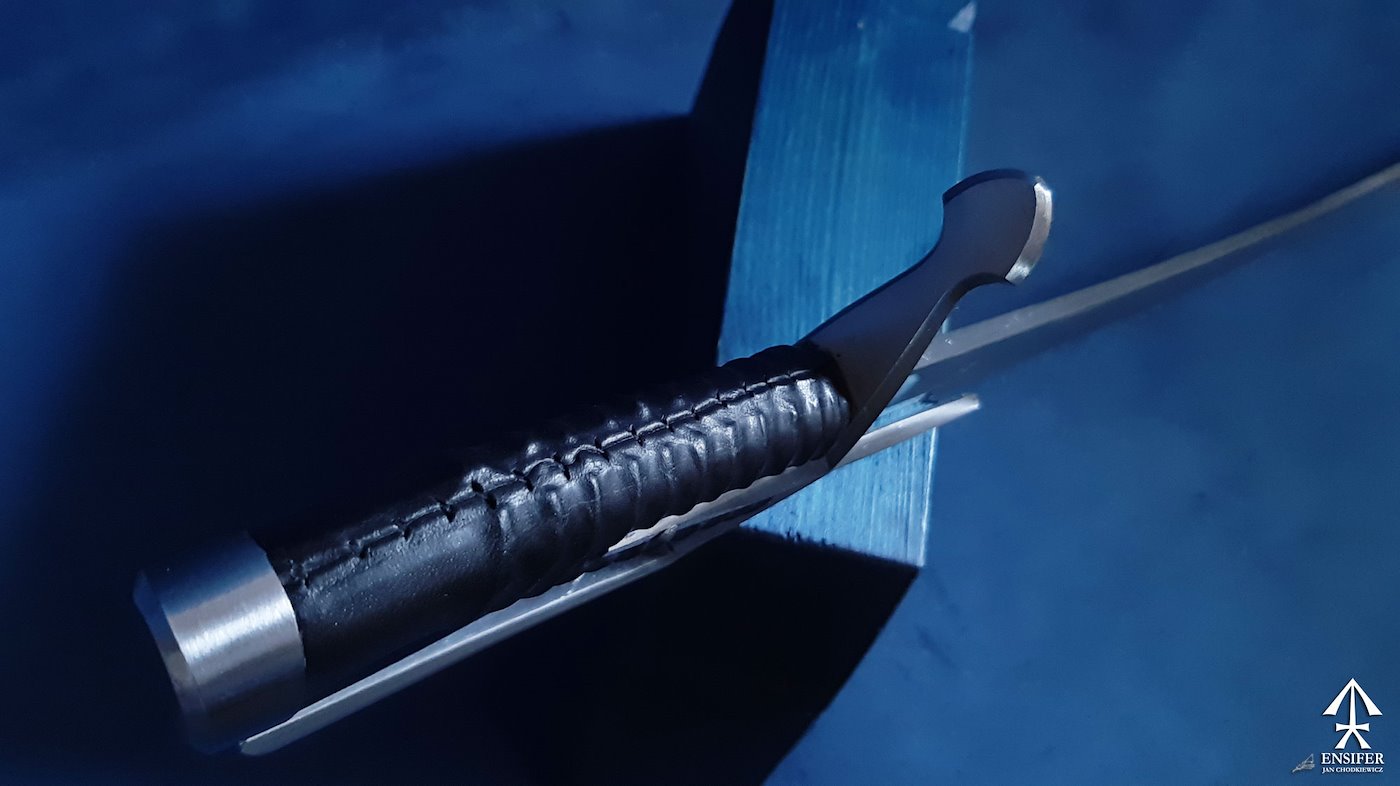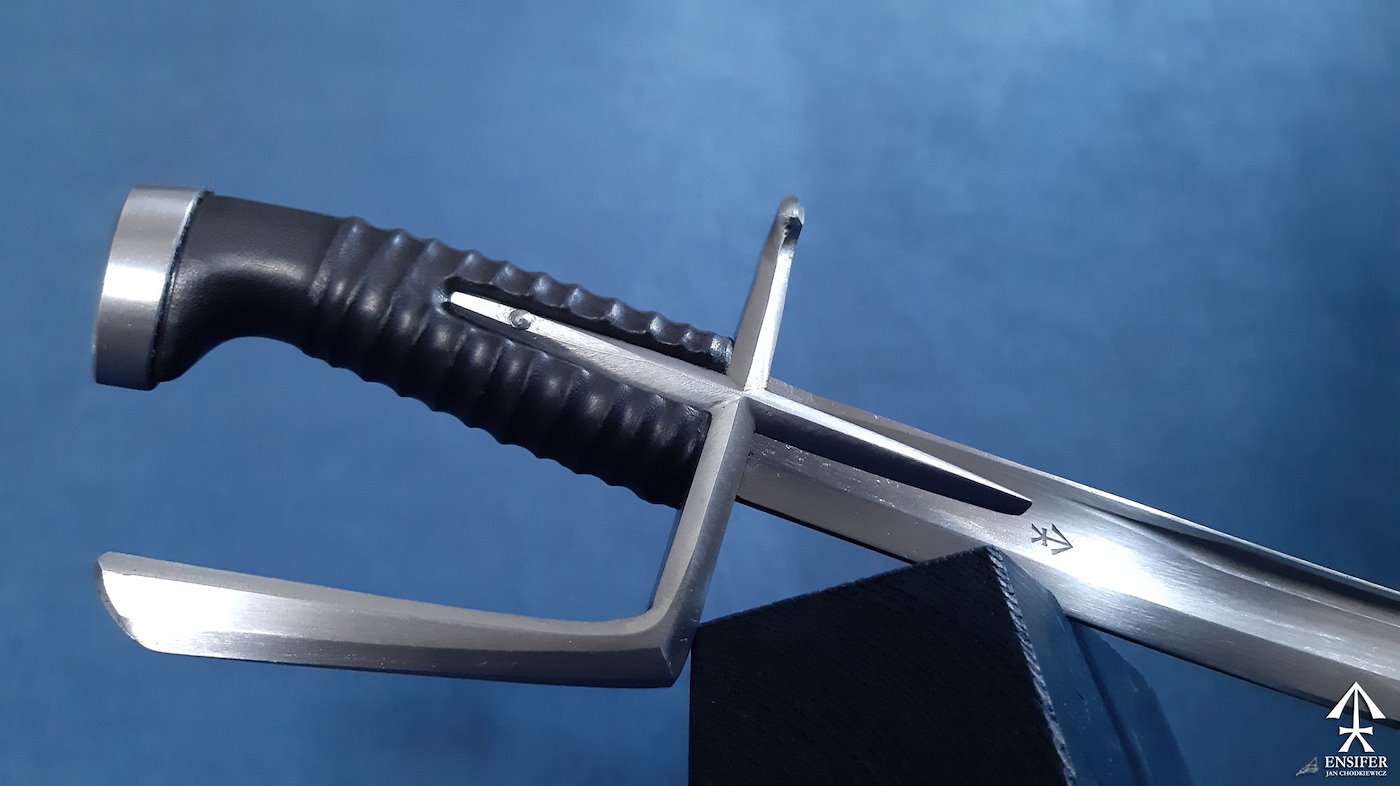 We have upgraded our new model to 2.0 version.
Very durable 6mm edge on shilt and strong part of the blade.

Hot peened pommel.

Hardened and peened guard. Safe crossguard .

Fullered blade with good and safe flex - 14 kg or lower on customer demands.

Thick and rounded punta (12mm x 6 mm) without dangerous edges.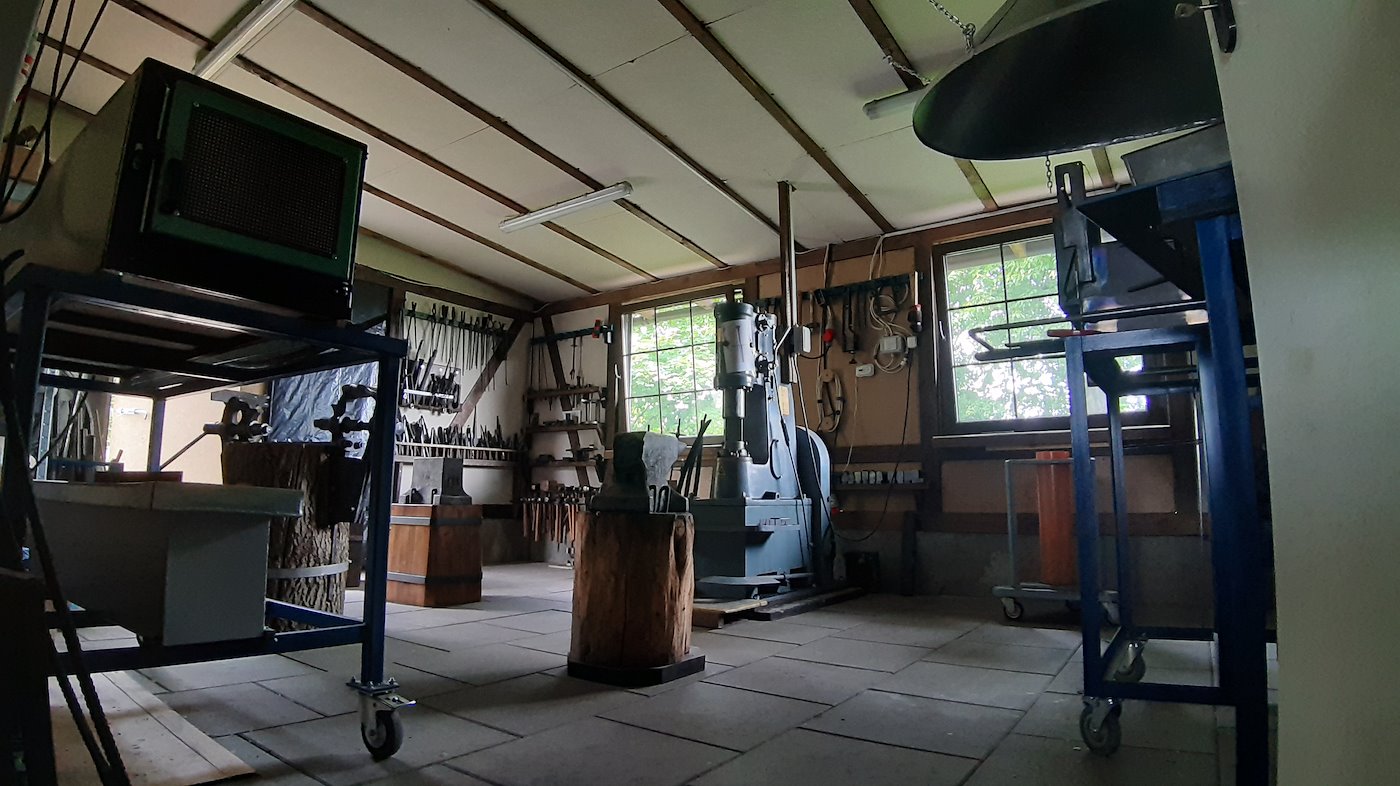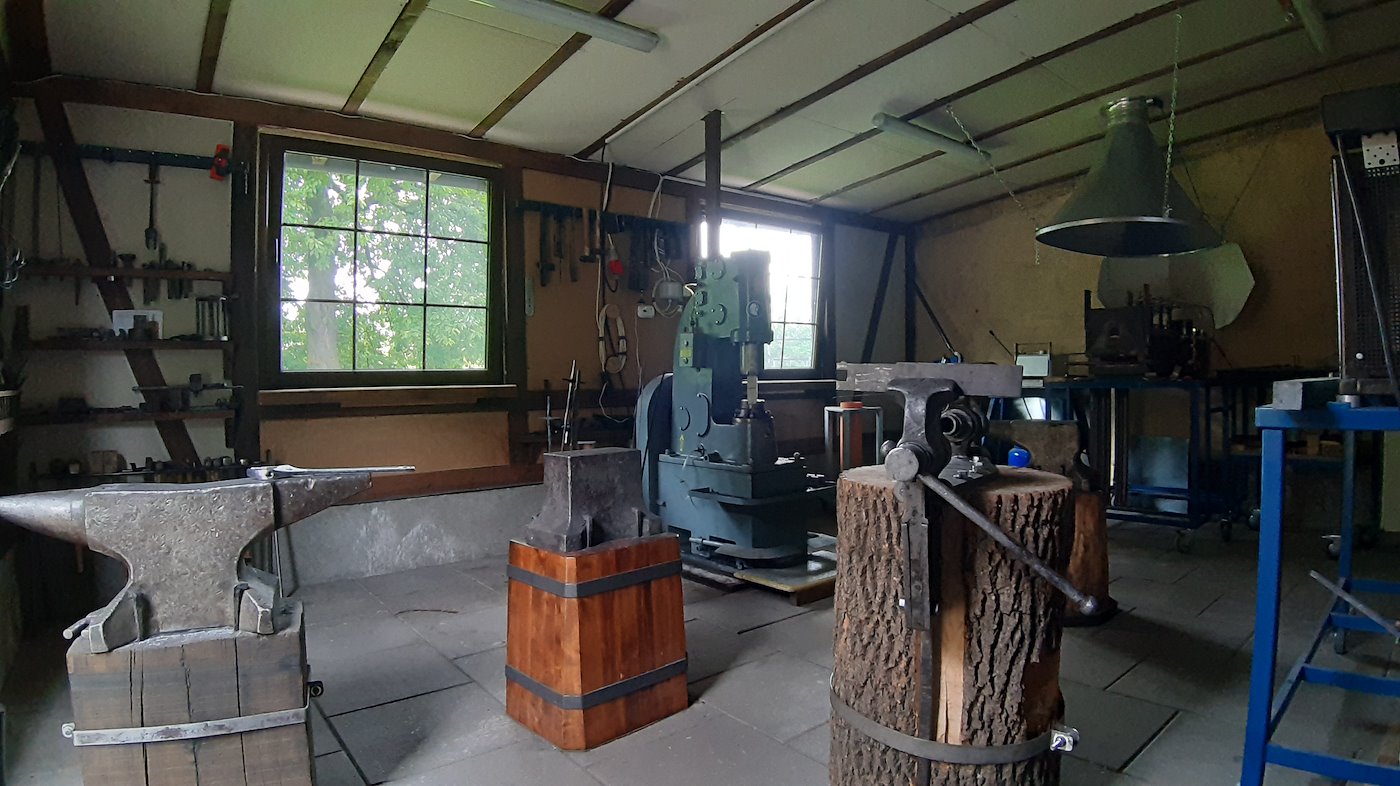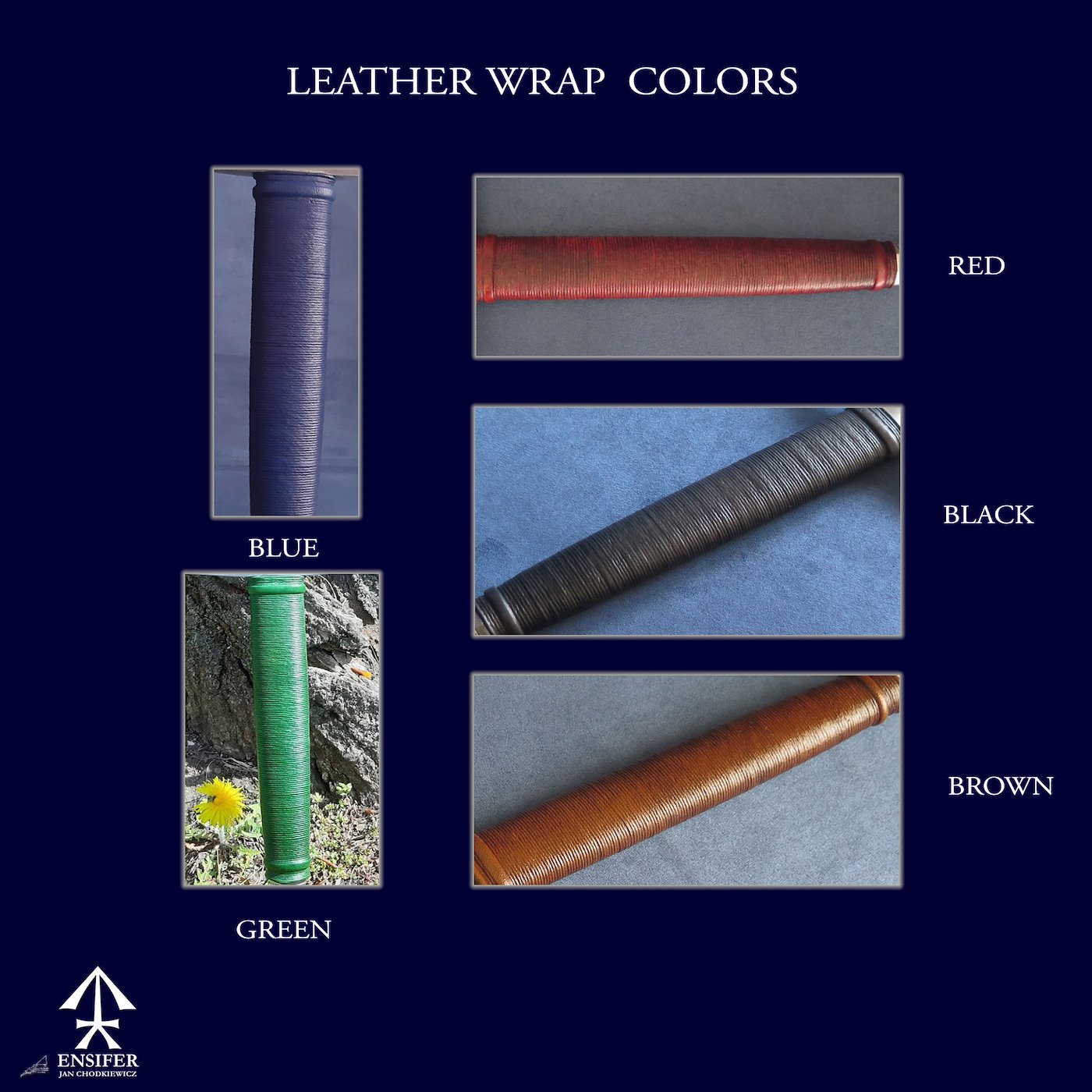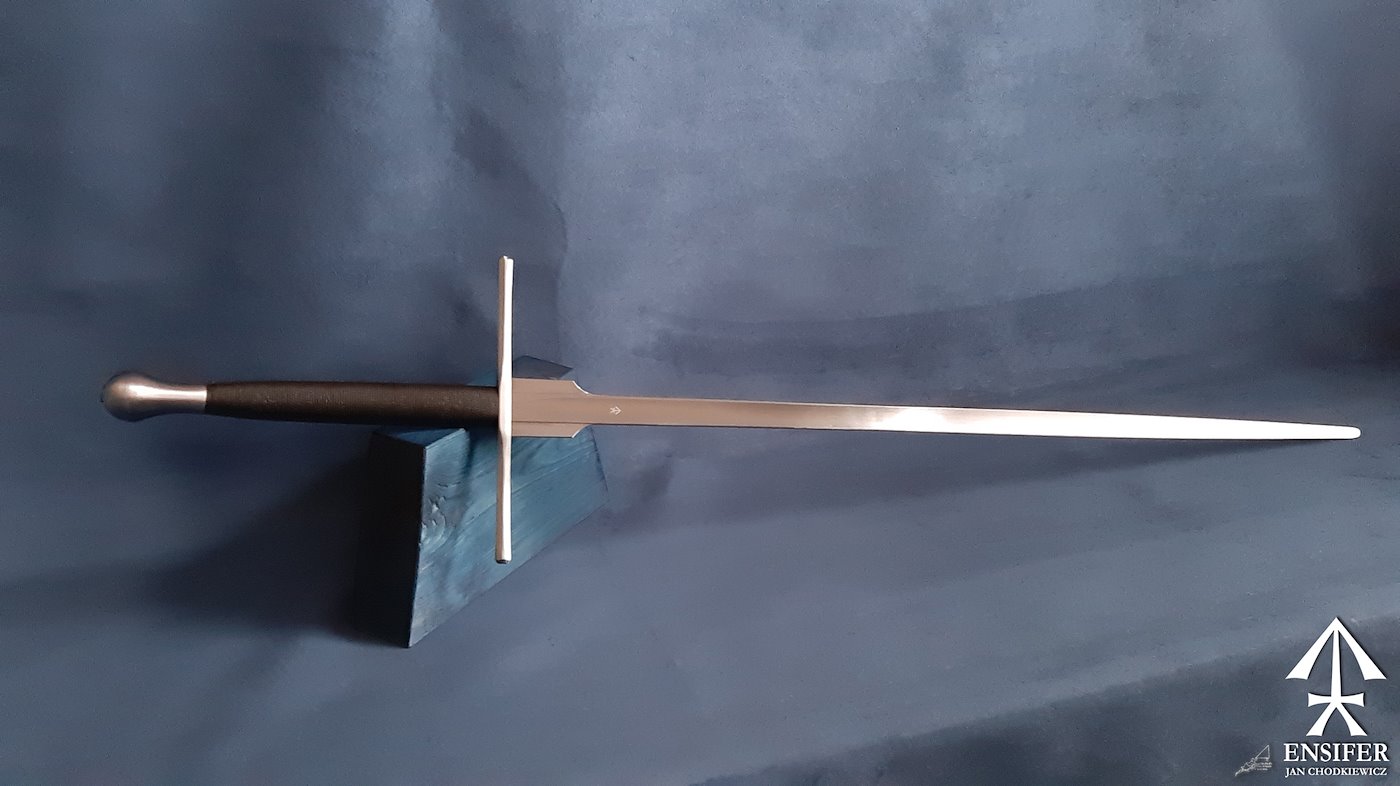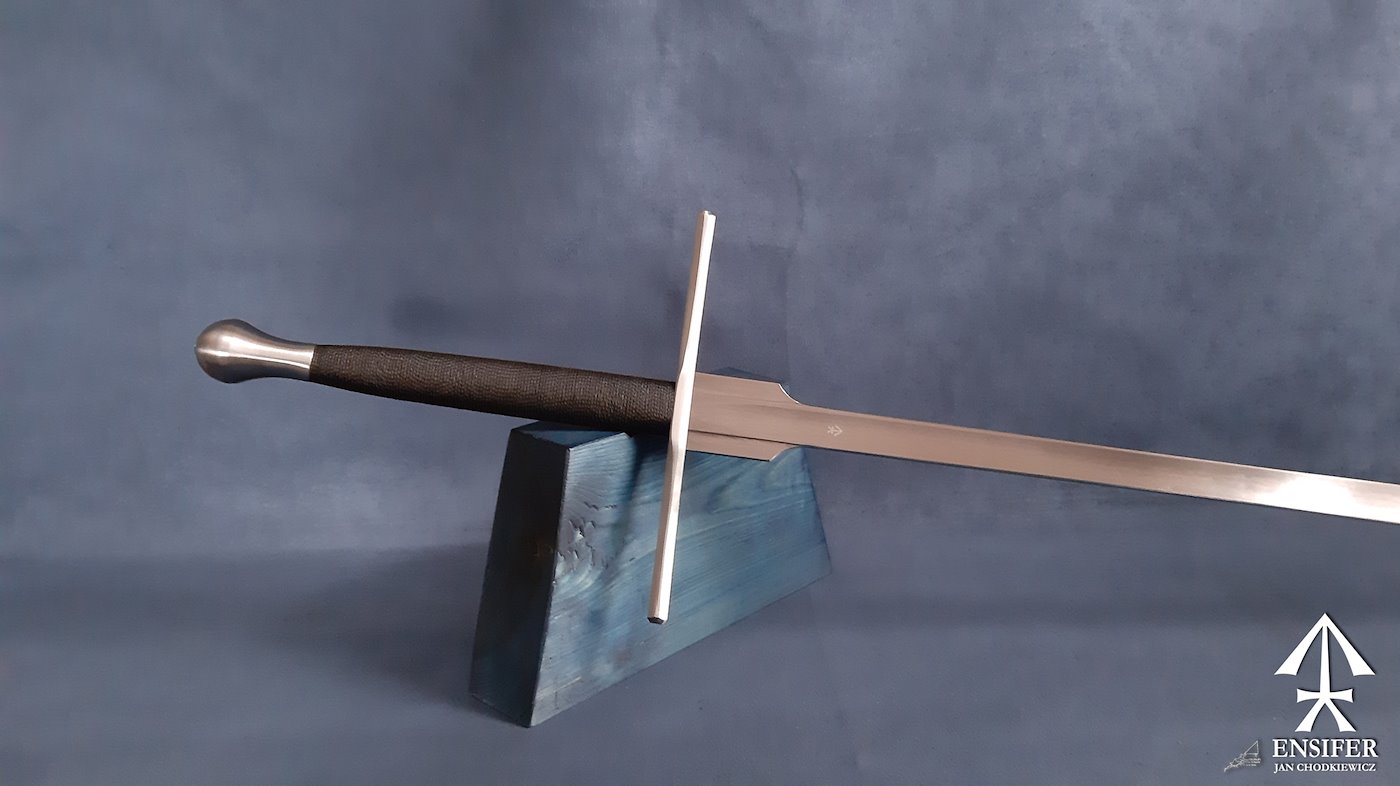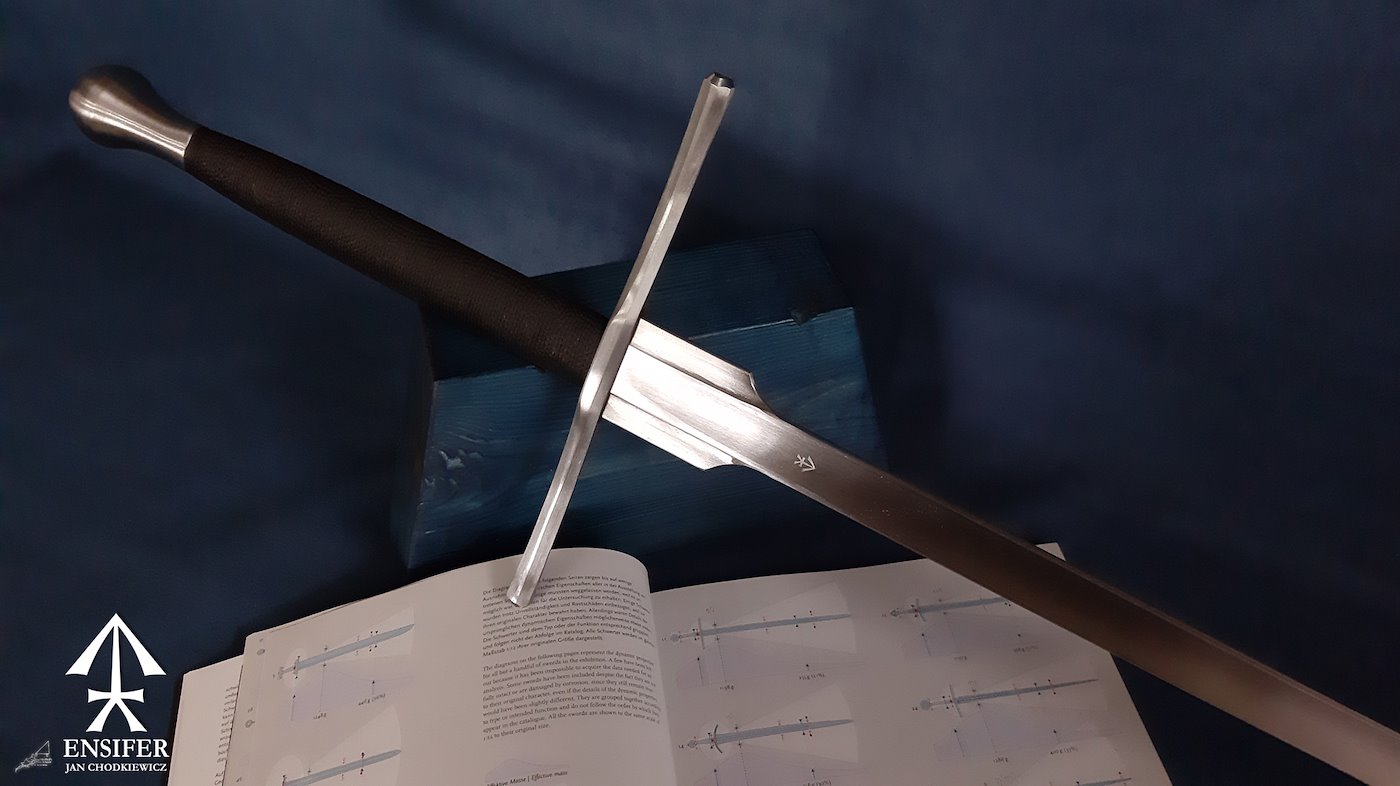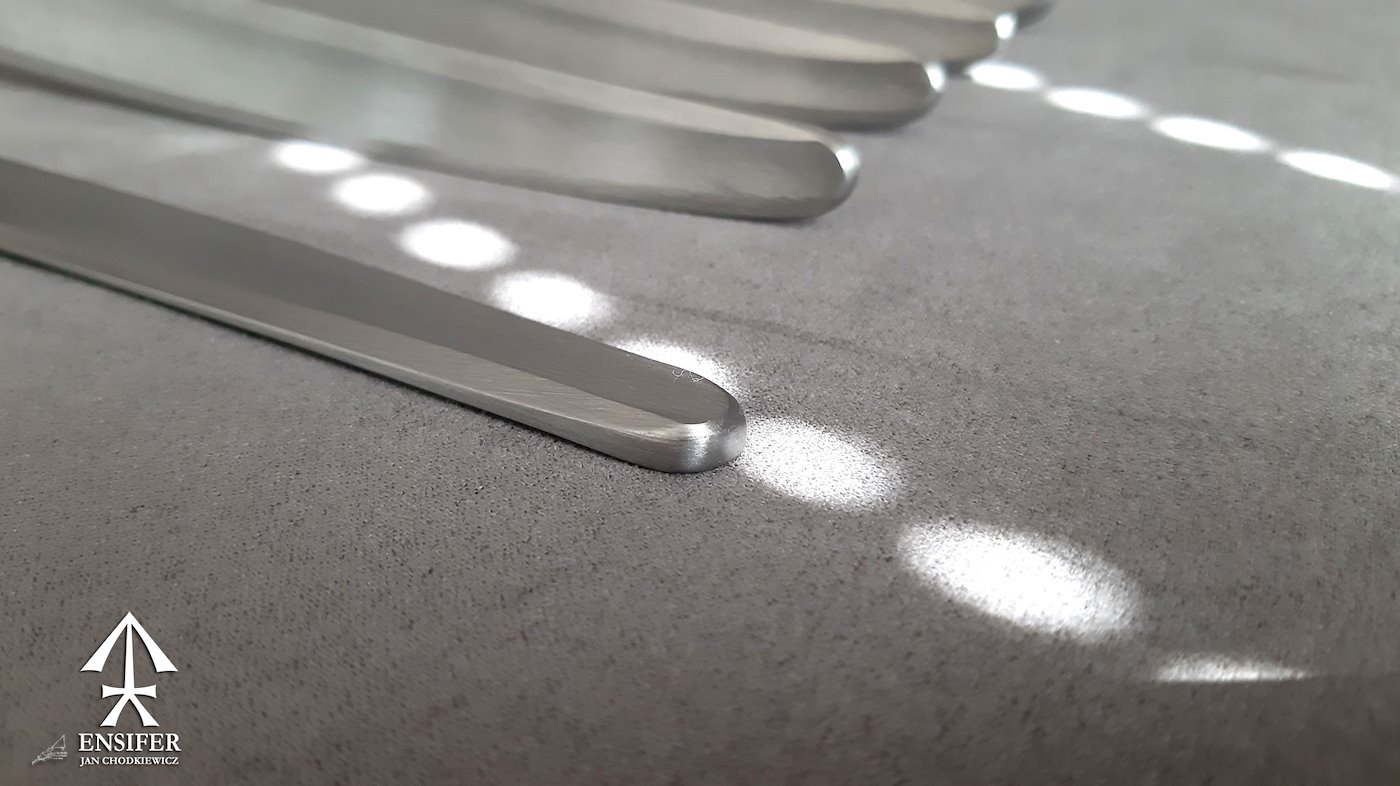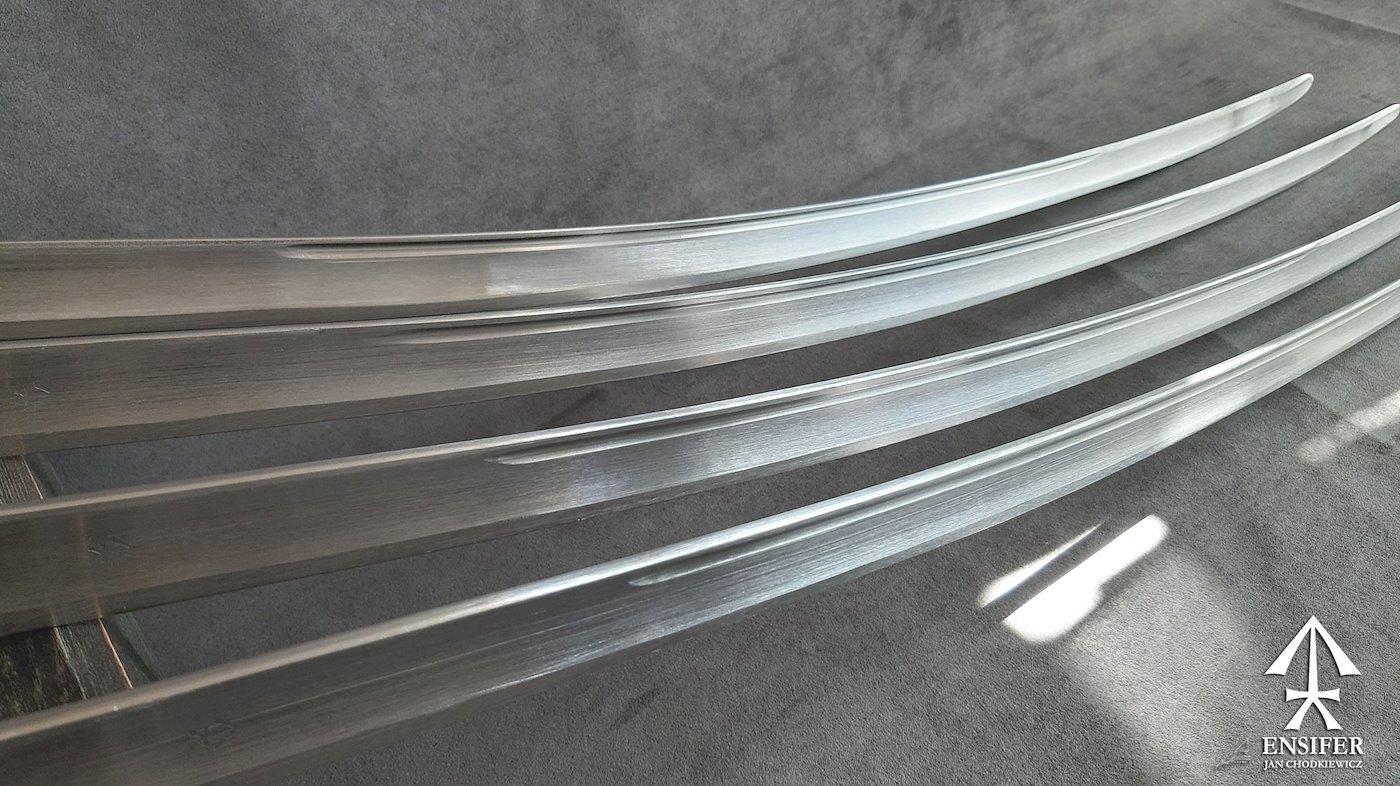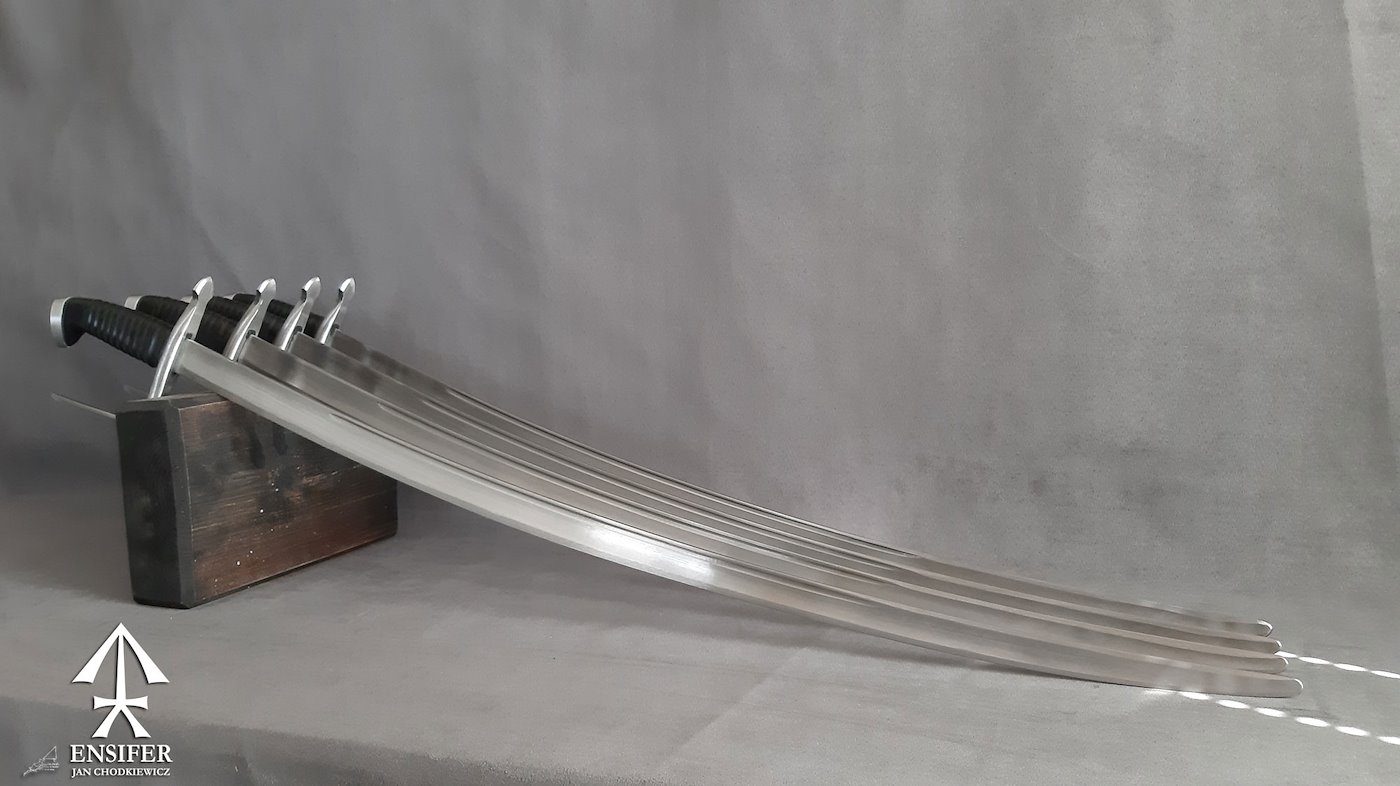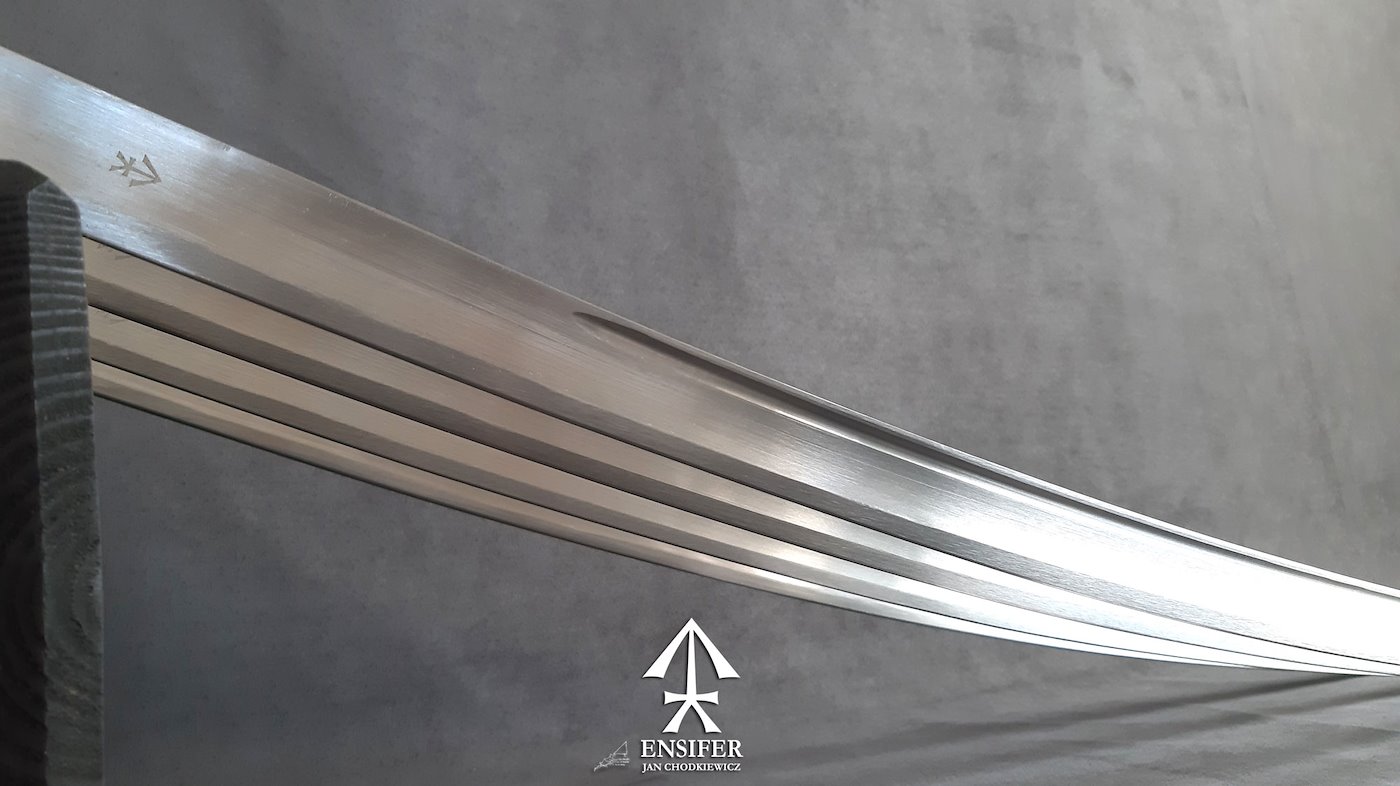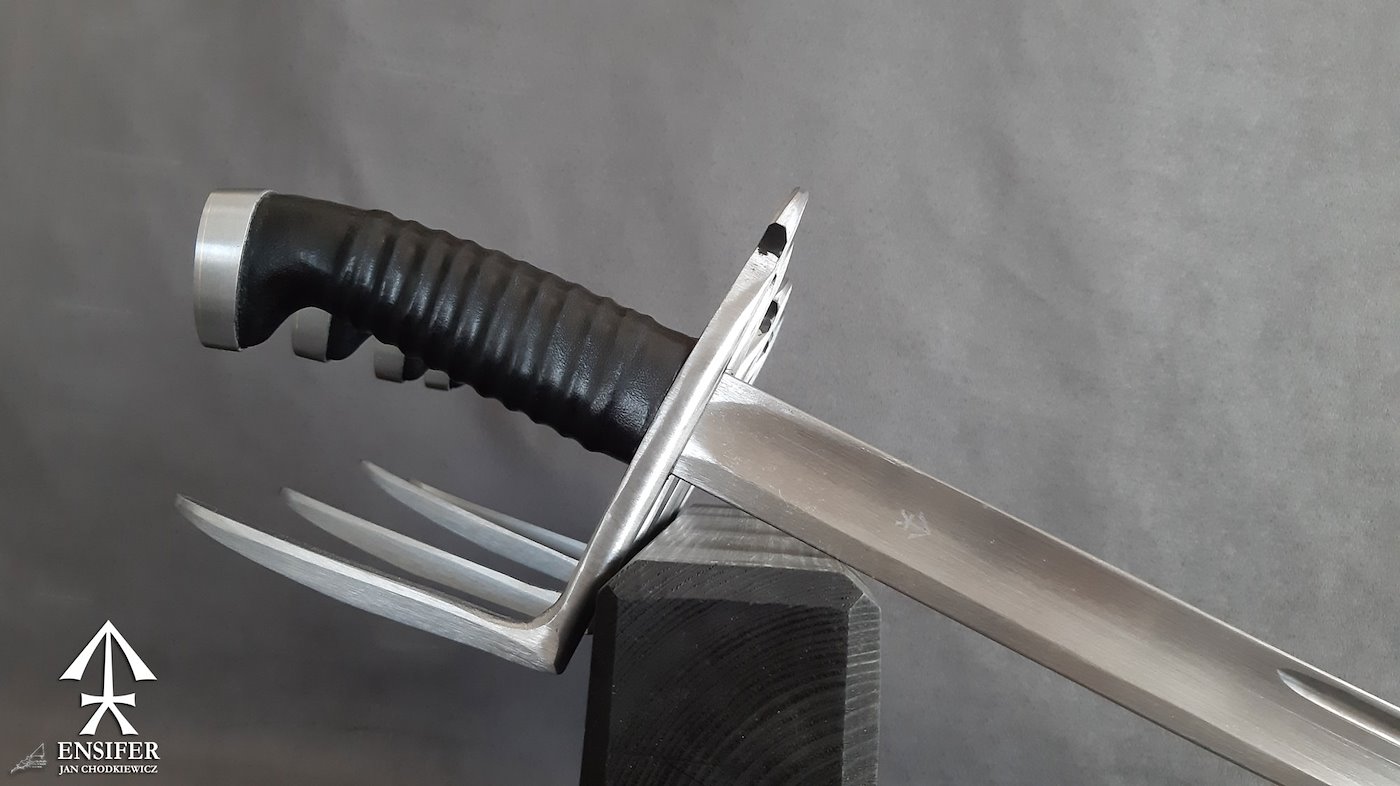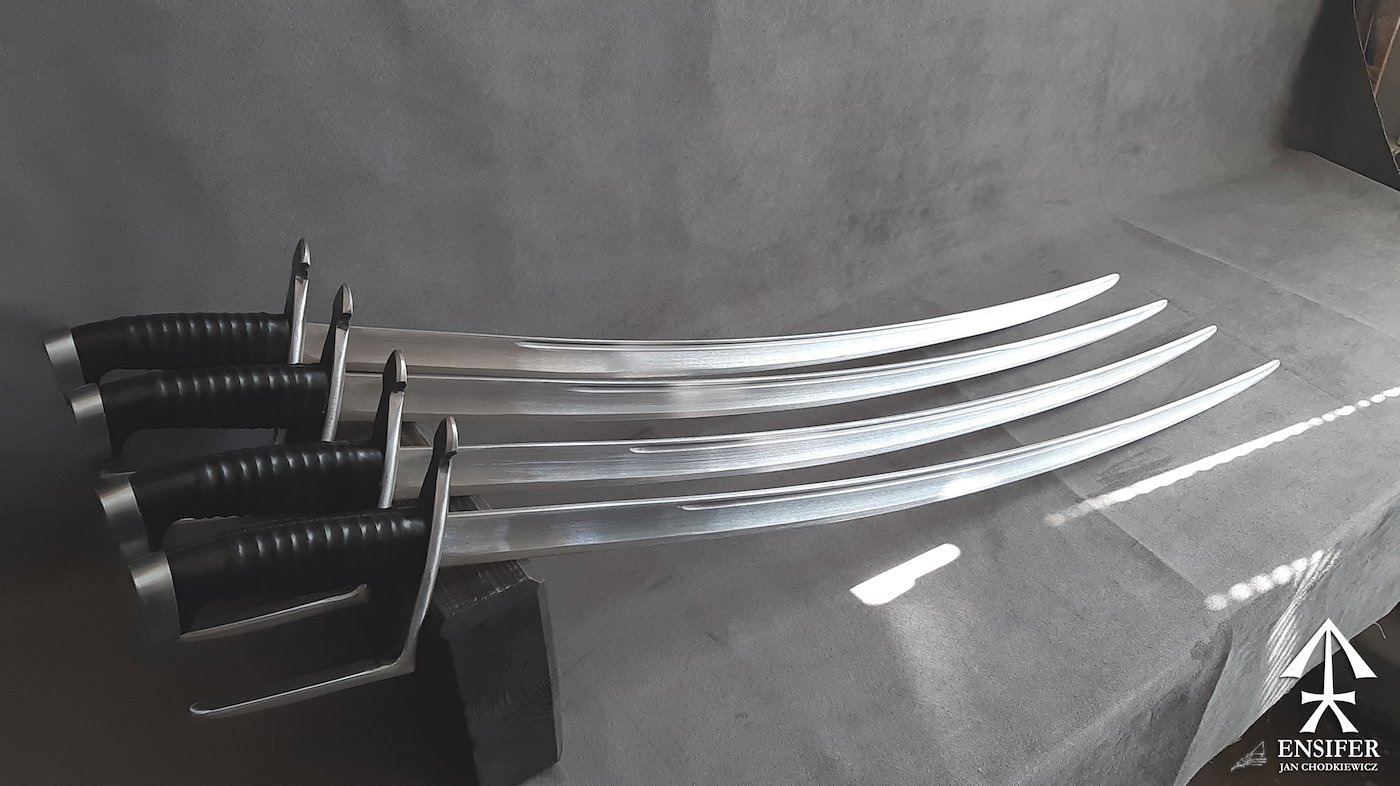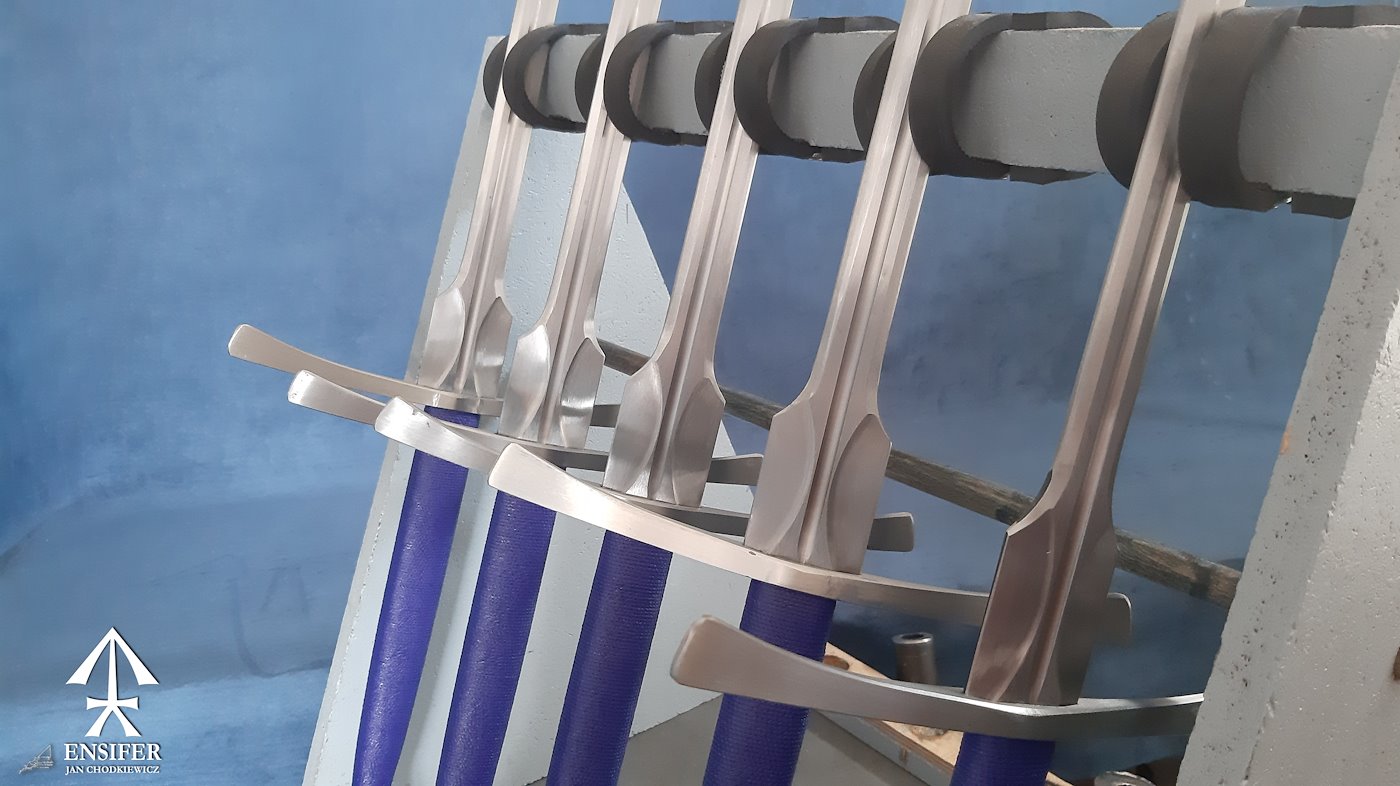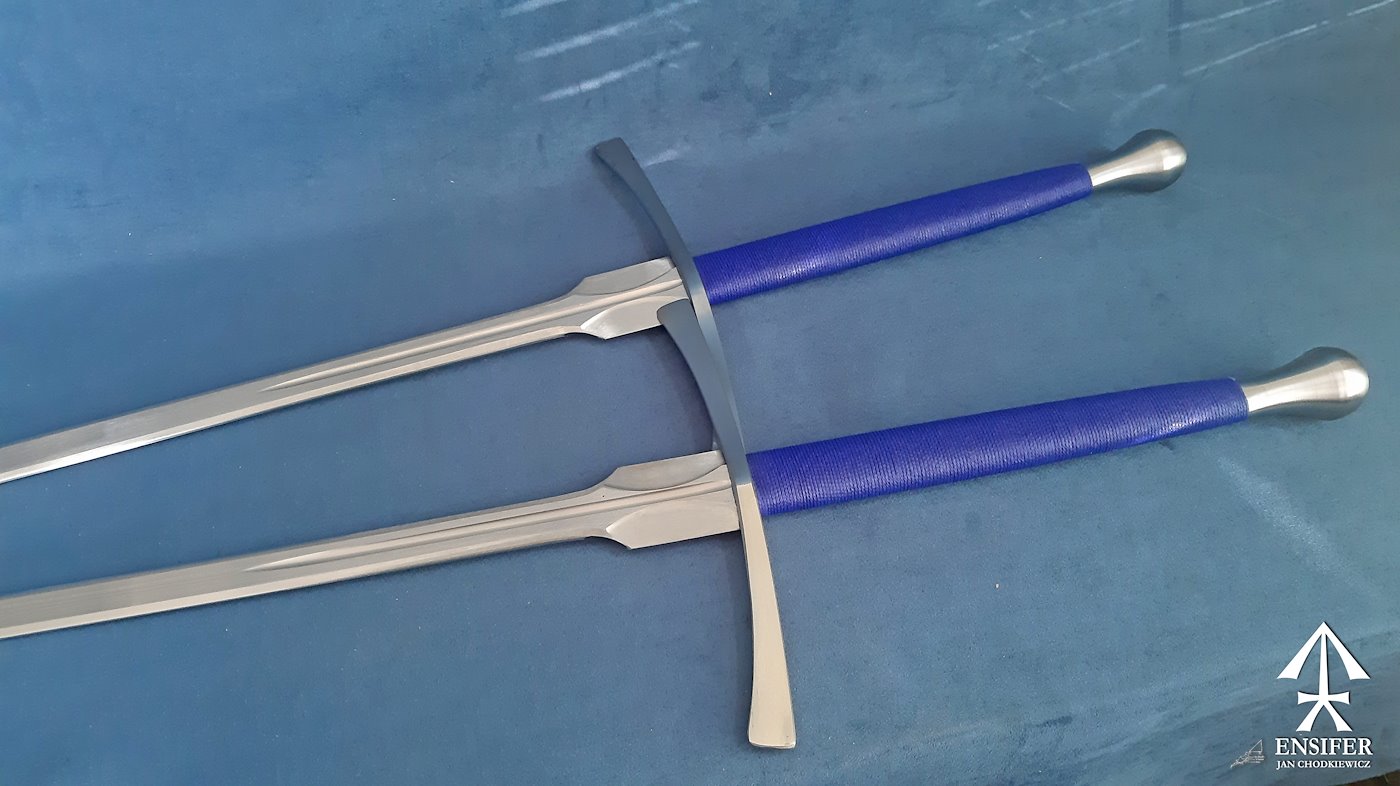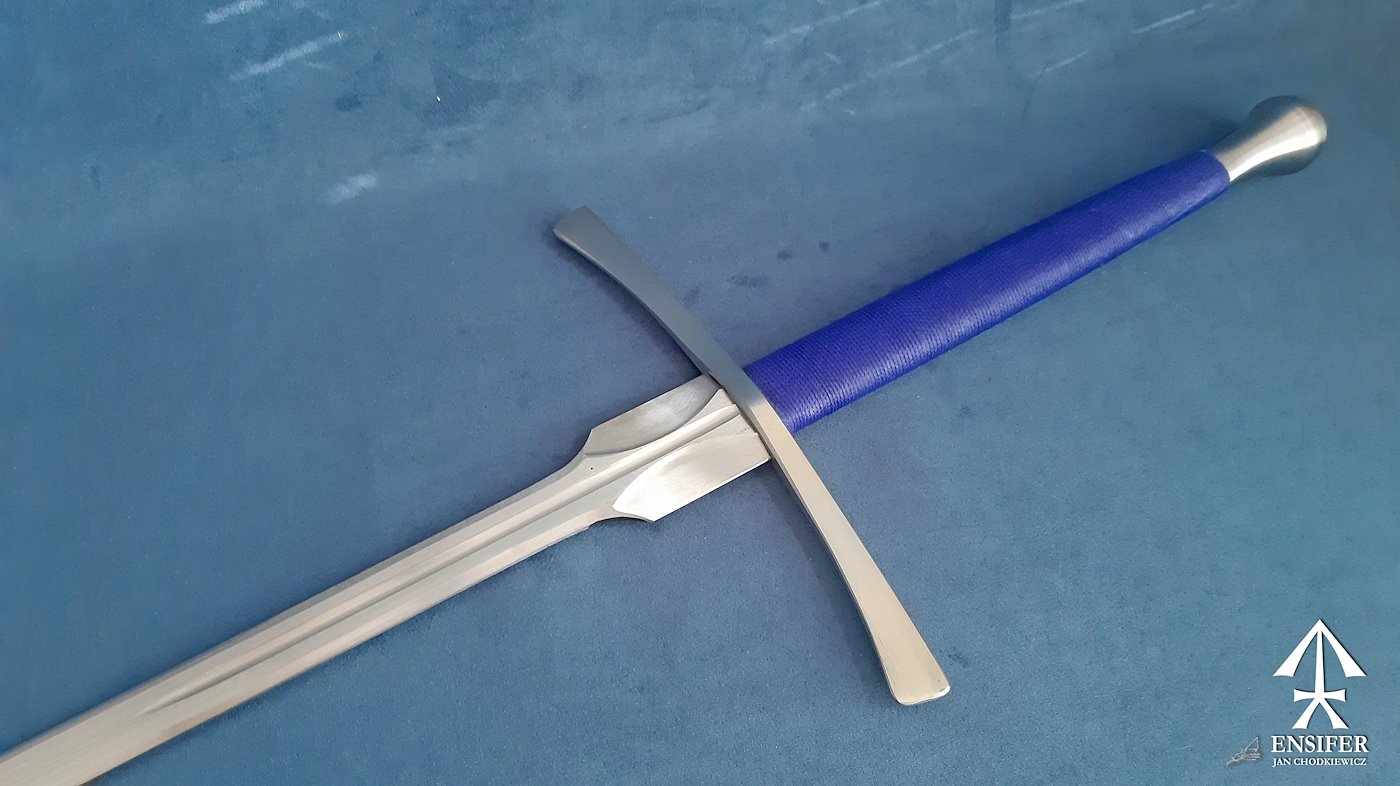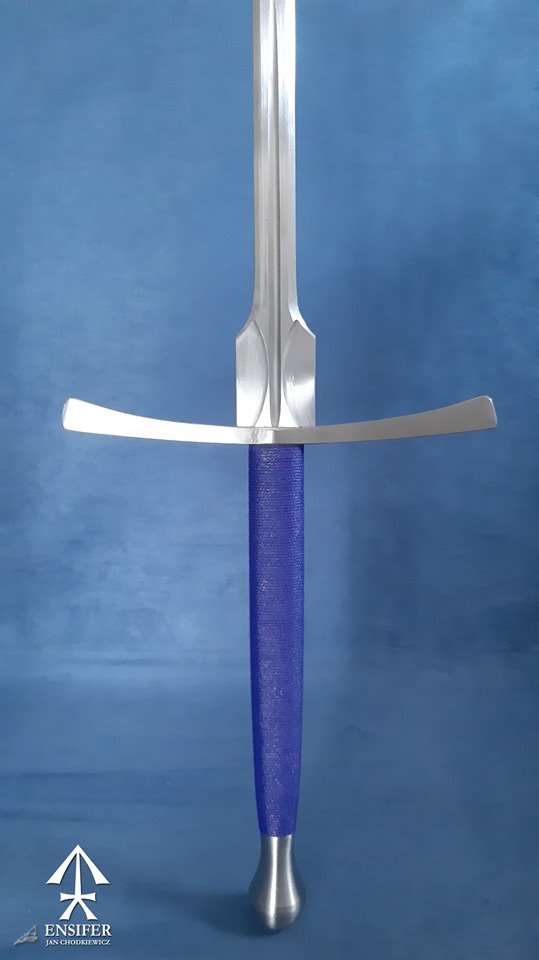 NEW LONG FEDER version with deep fuller. It is lighter and faster.
Weight ~ 1715 g,
Overall lenght: ~ 133 cm,
Blade – 100cm,
Crossguard – 27cm
PoB – 7,5 cm from crossguard
CoP – 63 cm from crossguard
FPP – 94,5 cm from crossguard
APP – 31 cm from crossguard
Price till end of JULY – 320 euro (+ 23% VAT in EU)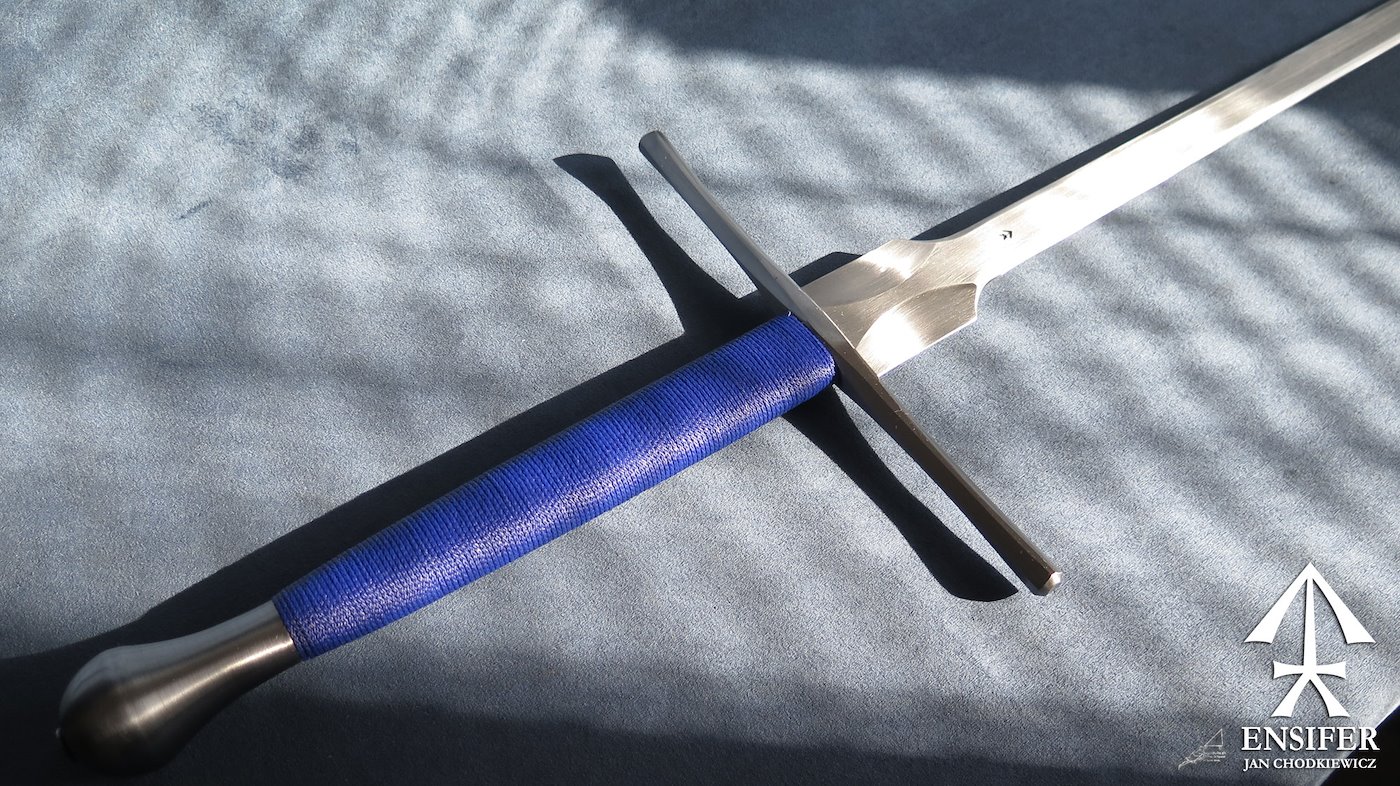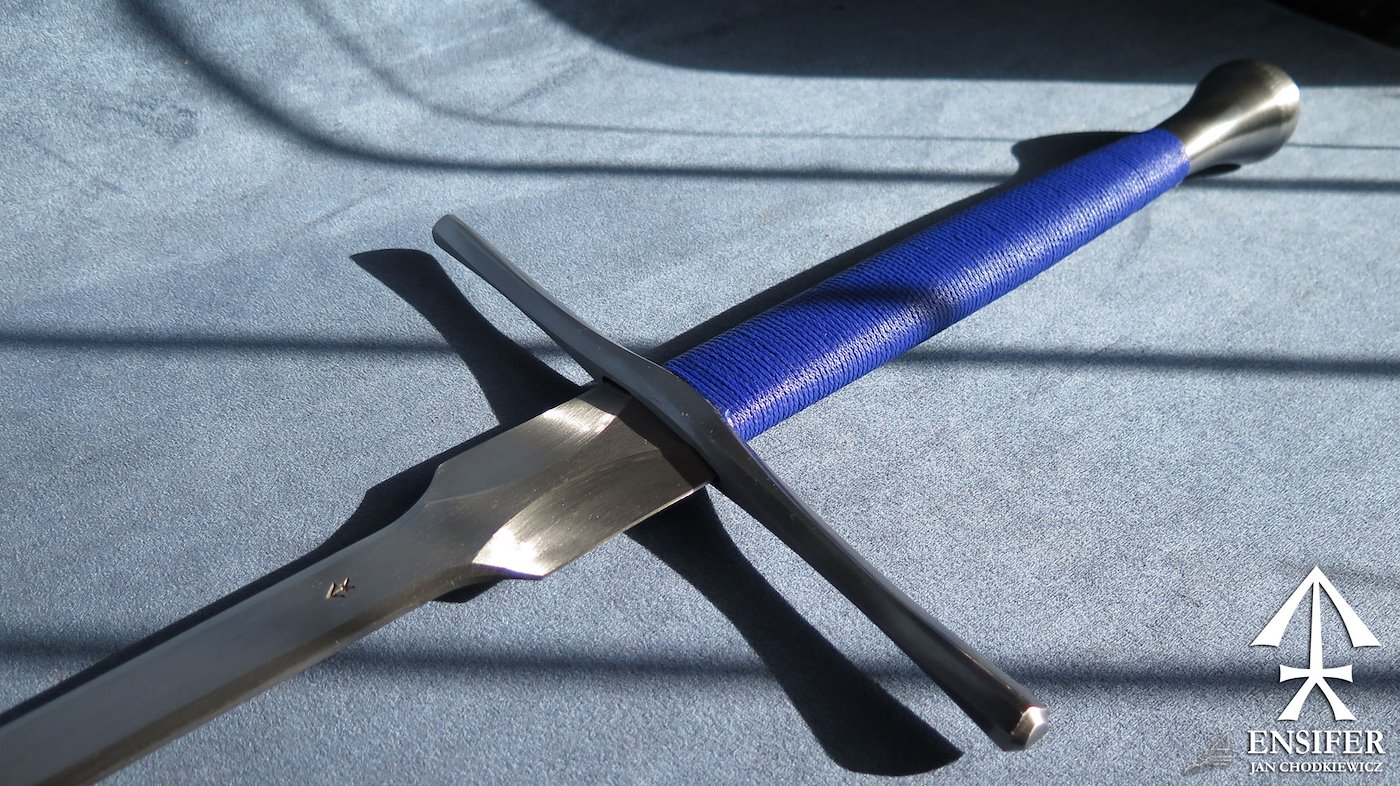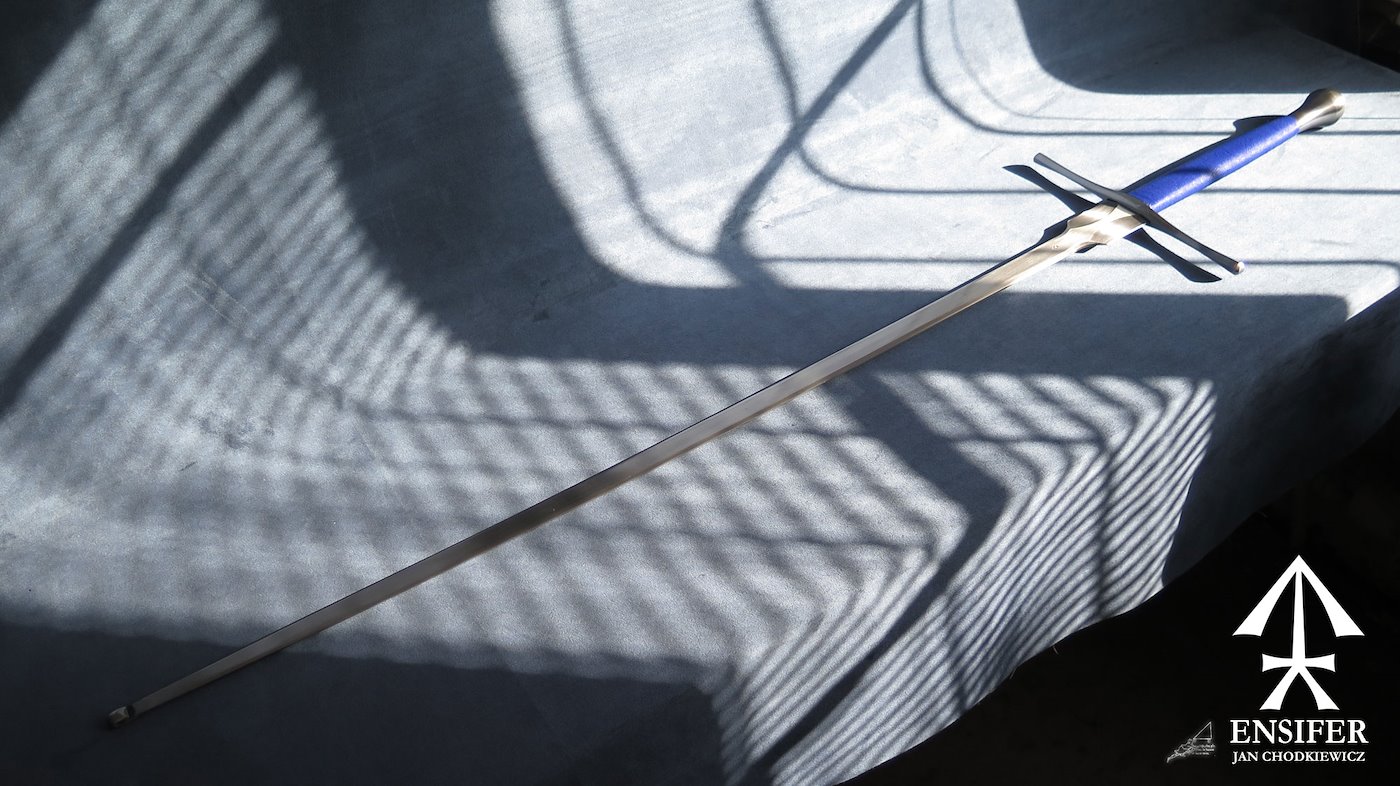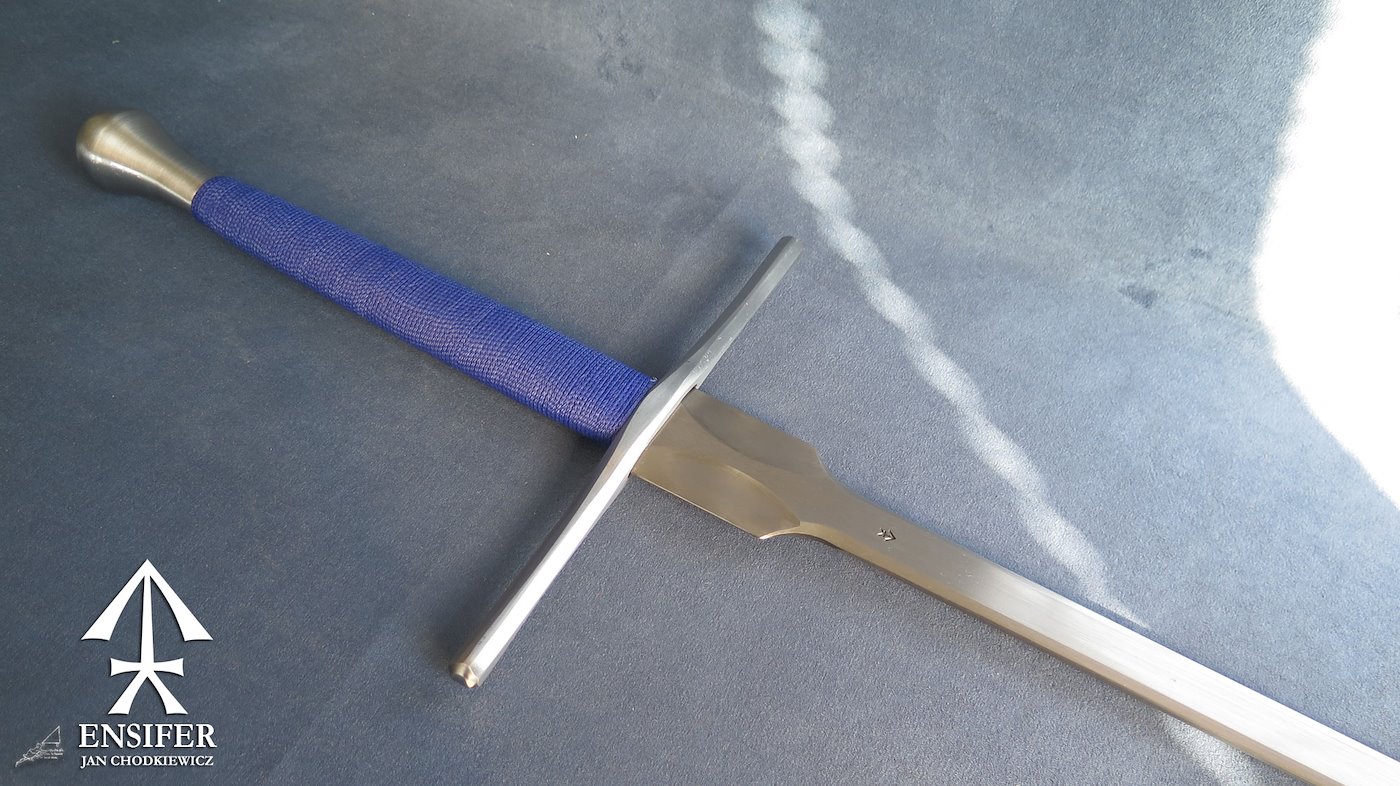 Witcher Sword – Custom Commision.
SHARP MESSER with SCABBARD. White are free sold in a set, Black + 50 EUR.
New Langes Messer Line AD 2018.
We can also make sharp version of this model.
We have black Sheath for these too. Pics in next week.
Overal Lenght – 90 cm
Blade Lenght- 72 cm
Basic blade thickness – 5mm
Weight ~ 815g,
PoB ~13 cm,
PRICE – 400 euro (+23% VAT in EU)
NEW CROSS CORD WRAP IS AVAILABLE.
It significantly changes quality of grip and feel of the weapon.
In all our product we can offer additional type of cord wrap. It is made from two types of fine cord with resin cover. With this solution, handle of your weapon will never turn in your hand anymore. You can choose one of our basic cord colors to pick your favorite type. Price for additional cross cord wrap +30 EUR.
New type of crossguard, during crafting.
I have noticed that some of messages disapear on FB messenger. We always answer for every message but first we have to see it. To be sure our answer, please contact us via mail – ensifer79@gmail.com. It is best way.
Anealing after forging, new Long Feder blades batch
NEW CAERULUS FEDERS IN STOCK!!!