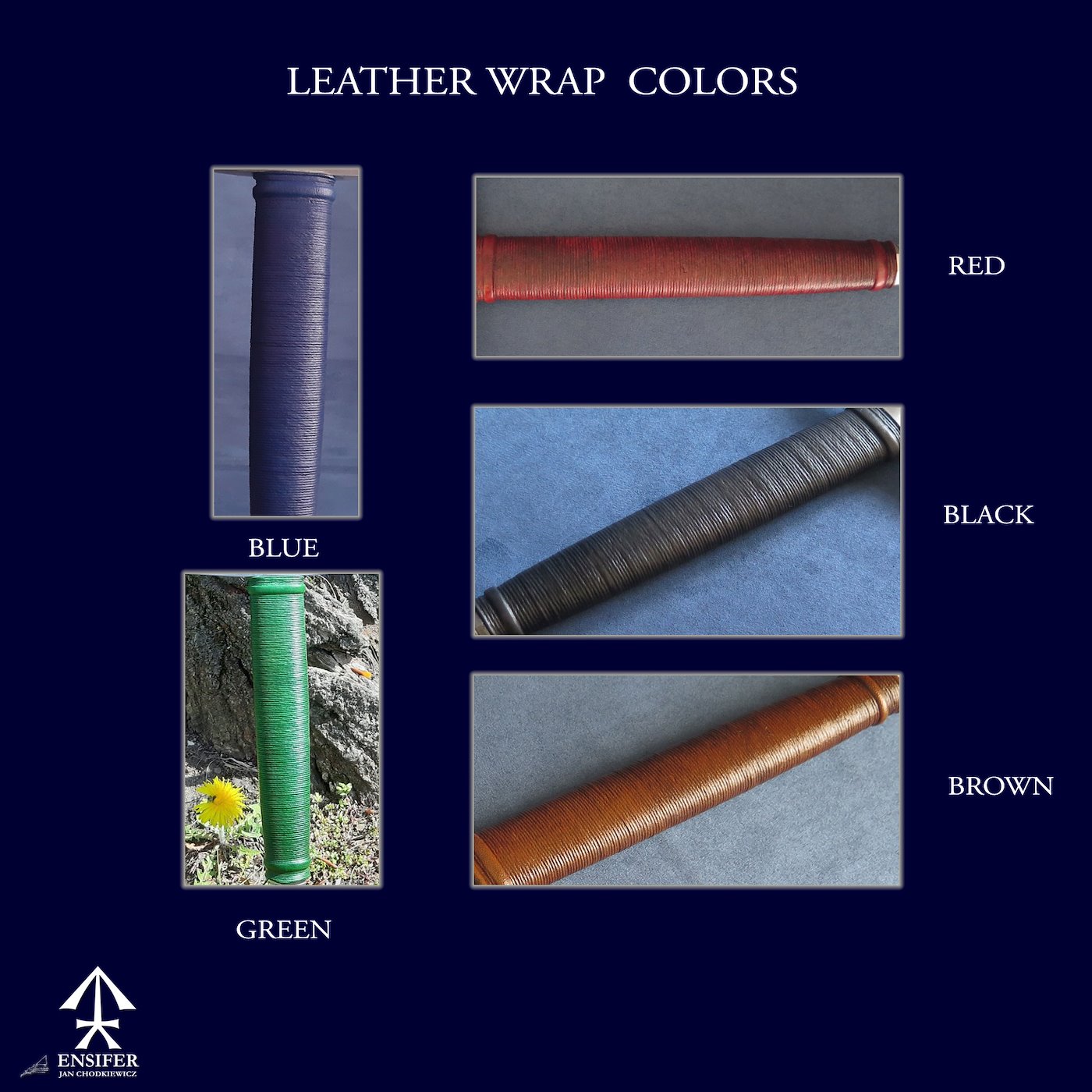 NEW CROSS CORD WRAP IS AVAILABLE.
It significantly changes quality of grip and feel of the weapon.
In all our product we can offer additional type of cord wrap. It is made from two types of fine cord with resin cover. With this solution, handle of your weapon will never turn in your hand anymore. You can choose one of our basic cord colors to pick your favorite type. Price for additional cross cord wrap +30 EUR.